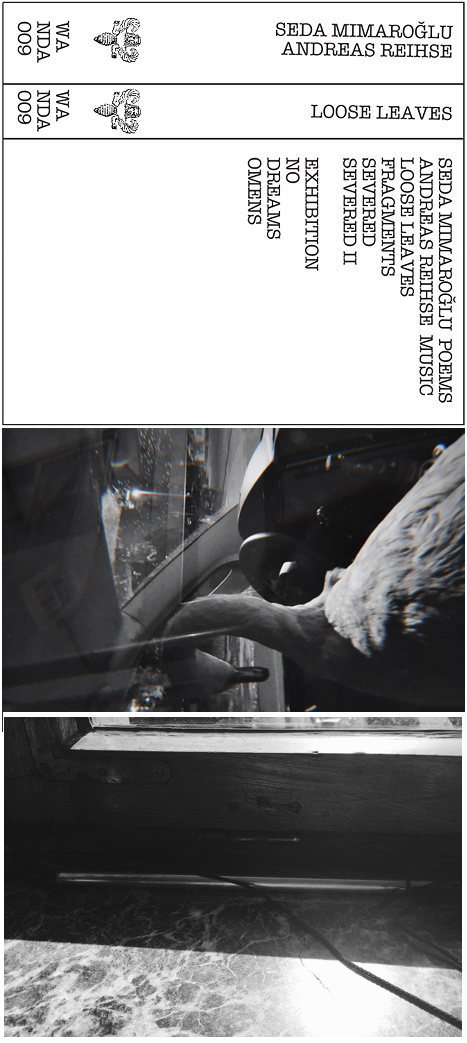 RELEASE 13 NOVEMBER 2018 COMPANY WANDA
CASSETTE 4 DIFFERENT COVER ART WORKS LTD 70 COPIES | DL

»Loose Leaves« is author and photographer Seda Mimaroğlu's debut poetry collection, scored by Andreas Reihse (Kreidler).
Seda Mimaroğlu's intimate, confessional, poetry recitations are gently refracted into oneiric, sonic sketches, meandering at moments, into the faint, sprawling corridor, en-route to the dance floor. A back and forth, epistolary riff between Seda Mimaroğlu and Andreas Reihse at its finest.